For 60 years Cortese has been a leader in engineering and producing innovative products to increase our customer's production efficiency and reduce their manufacturing costs.
We use only the highest quality materials.


The latest technology is incorporated in all our products.


Our machines are easy to operate and maintain.


Software upgrades can be made remotely.


Technical support and assistance is always available.

Our United States partner Hickory Foundry and Machine Company, Inc. Maintains a full inventory of spare parts and has technicians available assist in installation and service if needed.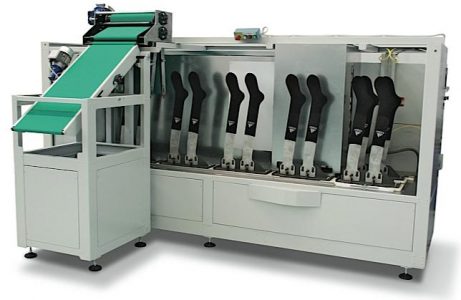 All stainless-steel construction.
No pneumatic components
2 second cycle time = 1800 pairs per hour.
Max 3 bar pressure.
16 skater pallets with 32 leg forms – no chains or cables.
Can employ one or two steam chambers.
Highly efficient drying system – no wet socks.
We work directly with customers to design a system for their specific needs.
Can include components for pairing, stacking, tagging, inserts, labeling, bagging and boxing.
Lines can be designed for all types of products.